The Maritime Aboriginal Peoples Council submitted the MAPC/MAIS Project to Transport Canada, a partner to the Government of Canada's one point seven billion dollars Oceans Protection Plan (OPP) to test the "Enhanced Maritime Situational Awareness" (EMSA) system.
The MAIS pilot project will test the EMSA system for a year or more depending on results and any additional time required to optimize data from the pilot test. MAPC established an office and selected the Pilot Project Liaison Officer (PPLO) Barry Marsman to be the direct link with the fishing fleet captains. Ms. Mary Works was hired as the half day Secretarial/Support Clerk to the Project.
The MAIS pilot project will involve a thorough assessment and documentation of deficiencies or appropriate features on some thirty fishing vessels operating within one of the three Native Councils Aboriginal Communal CommercialFishery Entities (ACCFE's).
The MAIS Pilot Project is one of the many projects funded through the Oceans Protection Plan, a Government of Canada's initiative to protect Canada's coasts and waterways while also growing our economy under a national strategy to modernize and build one of the world's most comprehensive marine safety systems which will support science based decision, to protect the environment and the oceans through engaging key partners and stakeholders.
Barry Marsman:
MAPC/MAIS Pilot Project Liaison Officer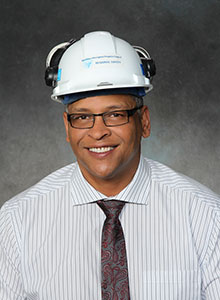 Barry Marsman served as the Director of Occupational Health and Safety for the Maritime Aboriginal Peoples Council (MAPC) and with his wealth of knowledge and experience in working with the fleet managers of the three Communal Commercial Fisheries Entities of the three Council partners of MAPC, Barry has been selected as the MAPC MAIS Pilot Project Liaison Officer (PPLO).
Barry is a Graduate of the Univeristy of New Brunswick Advancing Diploma Program in Occupational Health and Safety as well he is a Graduate of Lloyds Maritime Academy, London, England where he obtained his Certificate in Pipeline Engineering.
Along with Barry's academic achievements and many certificates, he is dedicated to continuous improvement as demonstrated through the multiple designations he holds: Environmental Professional (EP), Construction Safety Specialists (CSS), National Constructions Safety Officer (NCSO) to name but a few.
Barry represented MPAC to the Canadian Marine Advisory Council which convenes in Ottawa, and he has recently been appointed to represent MAPC as the Maritime Regional Advisory Council on Oil Spill Recovery.
Email: bem@mapcorg.ca
Mary Works:
MAPC/MAIS Pilot Project Secretary
Mary Works, currently lives in Nova Scotia with her two children. She is from Ontario and moved here 15 years ago. She went to college here for her Information Technology course. She enjoys the construction field. She became a stay at home mom for 9 years before returning to work.
Mary enjoys hunting, fishing and camping. She also likes to draw and paint. She once had a huge successful art show in Ottawa. Mary volunteers with a Martial arts organization teaching children how to fight and protect themselves. She herself is a high belt and enjoys the power behind the skill.
Email: mworks@mapcorg.ca