The Maritime Aboriginal Peoples Council along with the Maritime Aboriginal Aquatic Resources Secretariate have created a full-time position to inform Council Chiefs, Board of Directors, and interested members of our traditional ancestral homeland Mi'kmaq Community about a number of ocean related topics. The Clocean Engager's main role is to help develop capacity and expertise to support dialogue and regional engagement to advance discussions on collaboration and partnership for marine safety and environmental ocean protection.
Bryan Martin
Clocean Engager & Ocean Information Manager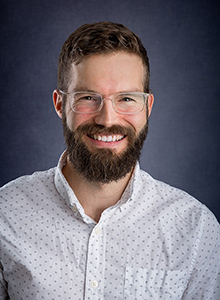 Bryan Martin began at MAPC/MAARS in the Fall of 2019 as the Clocean Engager and Ocean Information Manager. Originally from Northern New Brunswick, Bryan grew up playing near rivers, lakes, and the sea, and was most at home when in nature, especially near water.
Bryan went on to pursue a degree in Environmental Science from Acadia University, and in 2009 completed a Masters of Science in Environmental Science from Memorial University. Throughout his academic career, Bryan studied a number of disciplines, including aquatic and terrestrial ecology, fluvial and coastal geomorphology, environmental chemistry and toxicology, environmental impact assessment, ocean systems, and hydrogeology.
During that time, he kept being drawn to the sea, either by scuba diving, surfing, or paddling the coastline. He still walks along the coast on a daily basis with his two little girls, wife, and 'little' black dog.
Bryan spent the better part of the last decade working in Newfoundland and Labrador as an Environmental Biologist for a small Inuit consulting firm. Bryan is looking forward to learning from the community and drawing on his experiences to share knowledge on our beautiful ocean.
Email: bmartin@mapcorg.ca