The administrative head quarters of MAPC is located in Truro, Nova Scotia. However, as a result our work and our structure, each of the Member Councils through their elected Chiefs and with MAPC deployed staff or experts working on specific regional projects or initiatives, provide MAPC a contact office within each of the three Maritime Provinces.
The daily administration of MAPC is the responsibility of the Director of Intergovernmental Affairs, who also has the role of Secretary to the Leaders Congress, and Designated Delegate on behalf of MAPC and the Member Councils to national and international venues.
In addition for some national and international venues on specific subjects, the MAPC Designated Delegate has been requested to attend, make general commentary and report back on proceedings and results on behalf of the Chief of the Congress of Aboriginal Peoples.
Native Council of Nova Scotia
Chief & President Lorraine Augustine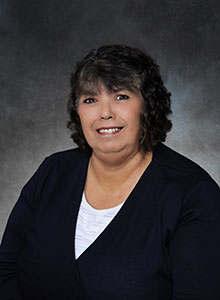 Chief and President Lorraine Augustine is a proud Mi'kmaq mother of two sons. Lorraine has lived off reserve all her life. She has previously served two terms as the Chief and President of the Native Council of Nova Scotia, and as the Executive Director of the Makonsag Aboriginal Head Start Program.
Chief Augustine has over 20 years of experience in economic development, business development, administration, negotiations, proposal development, human resources and political advocacy.
Chief Augustine has also participated on several Federal and Provincial Boards and Committees. She has made formal presentations to both levels of Government, including Standing Committees and Senate Committees.
Chief Augustine remains committed to devoting her energies to realize in practical terms the Rights of the Off-Reserve 91(24) Indians, Aboriginal/Mi'kmaq People as Rights Holders and Beneficiaries of Aboriginal and Treaty Rights. Lorraine remains committed to expanding existing programs and services, and negotiate new ones with all levels of government to improve the social situation of the off-reserve forgotten Indian. Through reconciliation, we can advance the reality of our off-reserve Mi'kmaq People who continue on their Traditional Ancestral Homeland throughout Nova Scotia.
New Brunswick Aboriginal Peoples Council
Chief & President Wendy Wetteland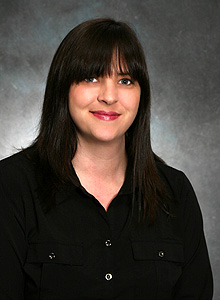 Wendy is a proud Mi'kmaq and mother of two boys. She grew up in the Dalhousie and Fredericton areas of New Brunswick. Like many of the off-reserve Aboriginal Peoples, Wendy is frustrated that even with re-instatement of status, the Government does not recognize Wendy or her community of off-reserve Mi'Kmaq Aboriginal Peoples as heirs or beneficiaries of Aboriginal or Treaty Rights.
Wendy is a long standing member of the New Brunswick Aboriginal Peoples Council. She became actively involved at the youth level and was elected as the Provincial Youth Director. From that role, she assumed other roles such as acting Vice Chief and Director at Large. Wendy worked at NBAPC as an Employment Councillor with the ARDS program now known as ASETS.
Wendy was also involved in the Forestry Research Initiative Partnership of the Council, and most recently held the position of Policy Officer for NBAPC prior to being elected as Chief and President of the New Brunswick Aboriginal Peoples Council in July of 2013.
Wendy believes that we all can contribute to improving the social, economic, educational, cultural and political situation of off-reserve Mi'kmaq Aboriginal Peoples continuing on their traditional ancestral homelands. We must not lose focus or be dissuaded by Governments who continue to demean our merit, worth, capacity and dignity as Aboriginal Peoples.
Wendy has focused her involvement over the years by serving many groups and organizations whose mandates are directed at helping to improve lives. Wendy has served the National Aboriginal Diabetes Association, Habitat for Humanity, Under One Sky Aboriginal Head Start, Duke of Edinburgh and more.
Wendy has over 20 years' experience working and volunteering with the off-reserve Aboriginal People fighting for our rights. Her NBAPC community Local continues to be her family as it will always be. Wendy remains convinced that honesty, fairness and transparency are values which will prevail over government imposed subjugation.
Native Council of Prince Edward Island
Chief & President Lisa Cooper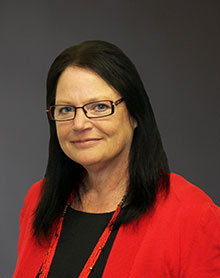 Lisa Cooper was born in Manchester, New Hampshire in the United States. Her mother was originally from the Mi'kmaq Nation from Lennox Island, PEI. Lisa's family returned to their mother's birth place to make their home in Epekwitk (PEI) in 1975.
Lisa has served in numerous different positions within the Council since becoming a member. Lisa was elected as the Zone 2 representative in September of 2008. Lisa brings with her an extensive education, holding Diplomas in both Legal Secretary and Public Administration. As well, Lisa possesses a Bachelor of Arts Degree – Major in Political Science and Minor in Economics, a Bachelor of Education Degree – Specialization in Indigenous Studies – teaching senior high years (Grade 10 – 12) and a Masters in Education from UPEI.
Lisa was a valuable volunteer serving as a role model, mentor and chaperone to the Aboriginal Youth of Prince Edward Island, volunteering her time at weekly Thursday night Drum Group, Youth Socials, and most of all youth related events. Lisa has volunteered on behalf of the Organization to present Cultural Education to outside Organizations and groups. Lisa has written numerous successful proposals and has volunteered at numerous NCPEI events.
Prior to becoming the new Elected President and Chief of the Native Council of PEI, Lisa was the Director of Operations from 2011 to 2014 and served as the President and Chief (Interim) in the early winter of 2015. Lisa currently resides in Charlottetown, PEI and is a proud mother of three (3) sons and one (1) daughter.
Roger J. Hunka
Director of Intergovernmental Affairs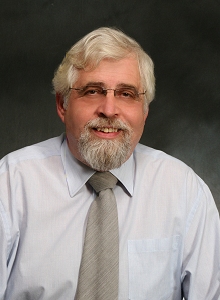 Roger Hunka has over thirty-five years of administrative experience, including ten years as an adult trainer/educator. Roger has been directly involved as founder and or partner party to several non-for profit, charitable and for profit entities. The majority of these have been to accommodate and advance the social, cultural, educational, economic and political aspirations and needs of Aboriginal Peoples.
Roger has served as the National Bilateral Relations Director for the Congress of Aboriginal Peoples, the Director of Intergovernmental Affairs for the Maritime Aboriginal Peoples Council, the Director for the Maritime Aboriginal Aquatic Resources Secretariate, Producer for Mi'Kmaki the Map, Mi'kmaq Language Learning Series, Mi'Mac Business Finder, and Sedco Small Business Learning Series.


Roger has also served as Executive Director of the Native Council of Nova Scotia, President of Mi'Kmakik Development Corporation, as well as serving as director on the Boards of Several charities and not-for profit entities, and Advisor on "Indigenous Rights Development".
Roger has extensive experience in public speaking, including presentations at local, provincial, regional, national and multilateral forums on: social/economic development, environmental worldviews, the rights of Indigenous Peoples, and the evolution of the generation of rights to name but a few subjects.
Roger has staunchly spoken and worked for the elimination of social, cultural, economic, political and environmental policies and abuses which demean the merit, worth, and capacity of the person, the health of Mother Earth and compromise the present and future harmony of humankind.